Florida Car Booster Seat Law
The state of Florida does not have a booster seat law. As of April 2010, the Governors Highway Safety Association (GHSA) notes that Florida, Arizona and South Dakota are the only U.S. states without a law mandating booster seats for children of a particular age or size. GHSA data shows that Florida's child passenger safety requirements are among the weakest in the nation.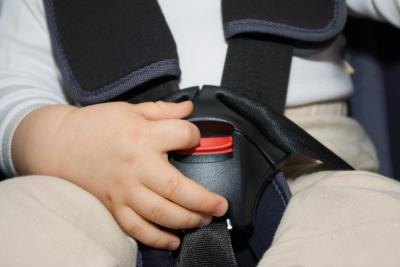 Florida Child Restraint Law
Under Florida's child restraint law, you must use a child safety seat when transporting children through the age of 3. The state gives parents and other motorists the option of using a child restraint device or an adult seat belt for children who are 4 or 5 years old. Relative to other states, this portion of Florida's law is weak. A review of the GHSA's listing of state child passenger safety laws reveals that most states require child restraint use for kids of booster seat age, which is generally between 4 and 8 years of age.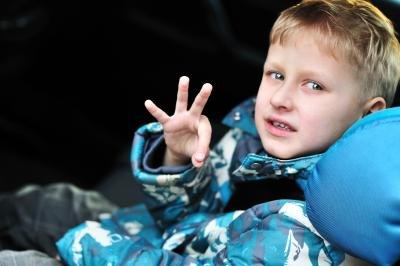 Florida Seat Belt Law
Both Florida's child restraint and seat belt laws cover children at booster seat age and beyond. As mentioned, the child restraint law permits seat belt use between ages 4 and 5. The seat belt law states that minors between the ages of 6 and 17 must wear an adult seat belt, regardless of their seating position in a motor vehicle. Florida requires seat belt use for all others when riding in the front seat.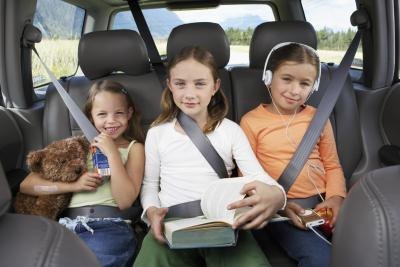 Enforcement
Compared to most other states, as of April 2010, the enforcement section of Florida's child restraint regulations is strong. The Sunshine State applies three points to the drivers license of a violator of the law. The maximum fine for a first offense, according to the Insurance Institute for Highway Safety (IIHS), is $60. The state waives these penalties upon completion of a court-approved child restraint safety program. The seat belt law, notes IIHS, carries a maximum fine of $30 for a first offense.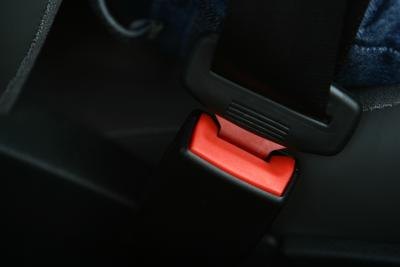 Booster Seat Use
Florida stops far short of expert recommendations for safe and effective child passenger restraint use. The American Academy of Pediatrics (AAP) recommends booster seats for school-aged children until they reach 4-foot-9-inches-tall. AAP urges parents to keep children in a forward-facing car seat with five-point harness until they outgrow this device. At that point, generally around 4 years old and 40 lbs., parents should secure children in a booster seat in conjunction with their vehicle's shoulder/lap belt.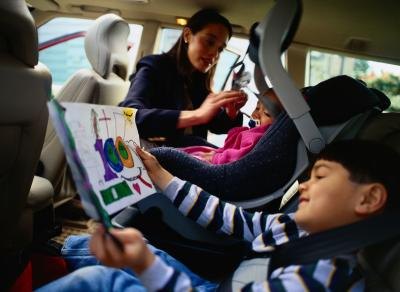 Seat Belt Use
If you take the AAP's advice, Florida law clearly puts young children at risk. AAP argues that children less than 57 inches tall should not use a seat belt without the assistance of a booster seat. Booster seats lift your child up so that an adult safety belt fits her properly. Seat belts should not be used on their own, according to AAP, until they fit across your child's shoulder and chest, rather than neck or throat. The lap belt portion should ride the upper thighs, not along the abdomen.